Hello lovelies, hope your all having an amazing week so far. Well as you can tell from the title it's my blogs first birthday!!!!
Image taken from Google
Wow just wow, i know everyone says it but i honestly can't believe it's been a year and just how amazing it's been. It took a lot for me to start this blog and it was actually my mum giving me a reassuring nudge to finally start it up, so i have to thank her cause otherwise i wouldn't of had the balls to start. I started this blog to share my thoughts with what i thought would be a few like minded people
instead of boring the Mr to death talking about make-up haha. In this year i have gained so much confidence it's unreal, I'm not the shy wall flower who just became a mum with no direction i used to be. In this year i have started my own YouTube channel, enrolled for a make-up artist course, had some great oppotunities open up to me and have gained nearly a thousand followers in total. I really can't get over it and it means the word to me.... i mean that is just mind blowing!
Because of this i want to thank you by doing a big giveaway for one lucky follower to win some of the products I've loved through my first year of blogging.
Here's what i have picked to go in my beauty box:
Montagne jeunesse glacial clay spa mask
No7 hot cloth cleanser
Soap & Glory the righteous butter
Toni & Guy sea salt texturising spray
Macadamia deep repair masque
Revlon eyelash curlers
MUA undress me too palette
MUA artiste palette
MUA mega volume mascara
Barry M foil effects gold
Sinfulcolors soul mate and island coral
Nail art rock chick
Like all of my giveaways i will be using rafflecopter so it's fair and i don't have to choose anyone, as this is a giveaway for my followers i will be checking at the end so please no false entries. Unfortunately this is only open for UK residents due to the weight, I'm really sorry i promise i will do an international giveaway soon so it's not completely unfair. I hope who ever wins will enjoy these products as much as me and good luck to everyone, thank you all for making this a brilliant year X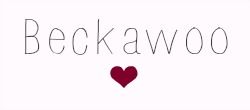 a Rafflecopter giveaway