Hello lovelies, hope you all had a great weekend. To perk your Monday up a bit i have yet another giveaway for you, yes another giveaway haha i know there's been a lot recently. So the wonderful people at Firmoo have given me the opportunity for two of my lucky followers to win a pair of their glasses, all you have to do is pay for the shipping!
excuse the holly in this photo this is my pair of Firmoo glasses i got and blogged about round Christmas haha.
I already own a pair of their glasses which i love as i really like the whole "geek" glasses look haha, if you'd like to know my thoughts on these you can read my review here. Firmoo offer lots of different frames to suite everyone and you don't even need to have to wear glasses as they offer non prescription lenses so you can just wear them for the fashion. You can have the opportunity to win any glasses of your choice from their classic range, if i could win any i think i would chose these.
All you have to do to be in with the chance of winning is follow my blog...seem as well this is a giveaway for my followers haha and leave a comment with the link of the pair you would most like to win from their classic series . Firmoo ship to a huge list of countries but just in case you can always check here to make sure and if you don't want to wait to see if you could be a winner Firmoo offer a first pair free scheme also.
As always with my giveaways I'm running this through rafflecopter so it's completely fair and you can earn yourself lots of different entries to earn extra points. Good luck X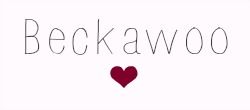 a Rafflecopter giveaway